Before the pandemic, I spent most of the year traveling tens of thousands of miles around the world keeping my "boots on the ground"... attending conferences on everything from the latest in cancer research to new developments in the world of finance.
But for more than a year, I was largely grounded... relegated to watching presentations on Zoom.
Finally, as the world reopens, I'm back to my boots-on-the-ground research, attending conferences and meeting incredible minds, searching for the best health and wealth advice for my readers.
And one of my favorite events of the year is only a few months away...
Each year, my publisher Stansberry Research hosts the Stansberry Conference and Alliance Meeting. I get to meet readers like you and hear your stories over a shared meal or glass of wine.
And I always learn something from the presentations by some of the best folks in financial research. Attendees hear from financial heavy hitters and inspirational speakers, mingle with like-minded folks, and get investment ideas they can act on in real time.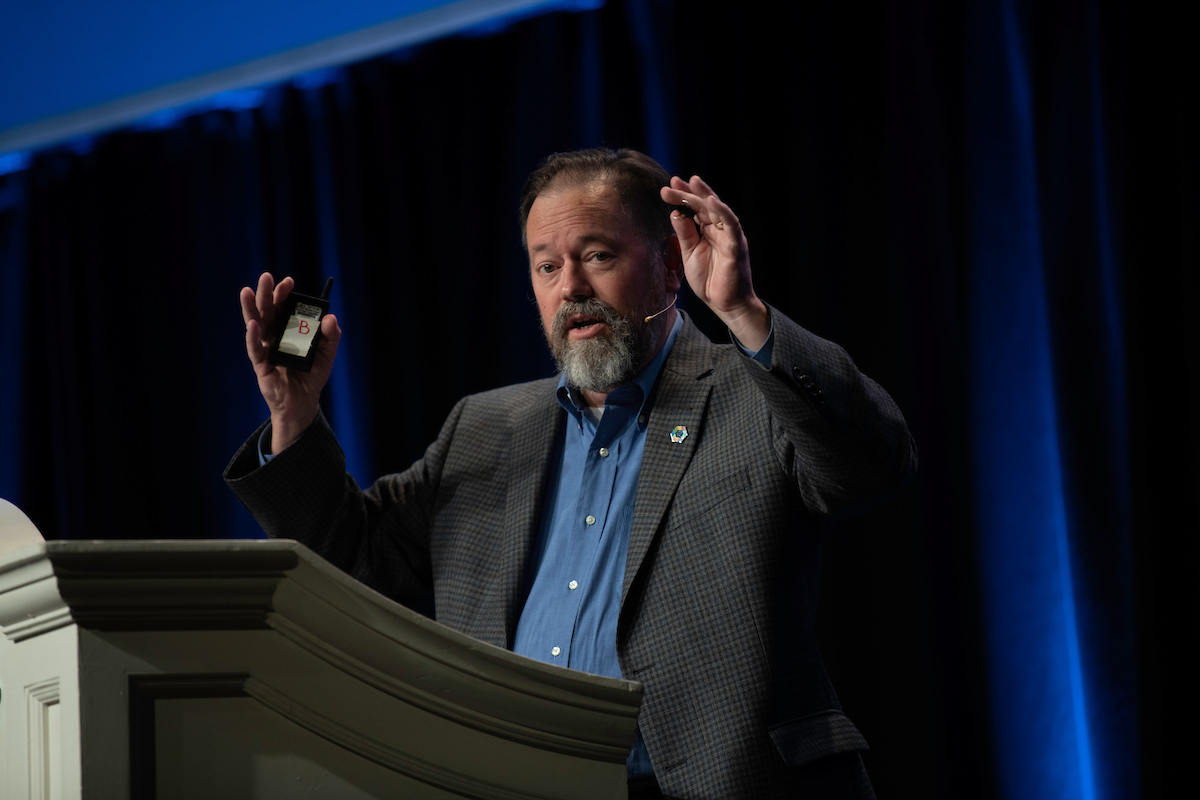 This year, from October 24 to 26, we'll be at the Encore Boston Harbor in Massachusetts.
The conference's lineup is incredible. Some folks I can't wait to see are...
Vitaliy Katsenelson, the author of two great books on the markets... The Little Book of Sideways Markets and Active Value Investing. He's also a great chess player.
Meb Faber, co-founder and chief investment officer of Cambria Investment Management. He's a big deal in the finance world and has an enviable Rolodex.
And, of course, I'll be there alongside familiar names to Health & Wealth Bulletin readers, including Director of Research Matt Weinschenk, our global expert Kim Iskyan, health care expert Thomas Carroll, and our investment analyst Jeff Havenstein, plus other top experts from across Stansberry Research.
This is an event you do NOT want to miss. I hope to see you there (and don't forget to say hi).
To get your tickets now, click here.
Keep your questions coming our way at [email protected]. We read every e-mail. Here are some of the things on your minds this week...
Q: I was wondering why someone would buy a put on a given stock. You have said before it is like an insurance policy if the stock falls. However, can't someone get the same thing with a trailing stop for free? I have sold many puts, so I am glad people do it, but was wondering what the logic behind it is. – D.D.
A: While folks use put buying as protection, it doesn't work the same as following a stop loss...
Let's say you own stock in a company whose shares trade for $100. You like the company and think its shares will go up. But you know stocks can be unpredictable. Rather than stand fully exposed to the downside, you can buy a put to hedge your investment.
Let's say you could buy a put with a "strike price" of $90 for $5 per share.
Buying the put gives you the right to sell your shares for $90 each, no matter how low the stock's price may fall on the open market. Someone out there sold the put to you, so he's got the other side of the trade.
If the stock stays at $100, you have the right to sell it for $90 to the other guy... though you wouldn't do it. $100 is more than $90. If you wanted to sell shares, you'd just do it in the open market to pocket the full $100.
However, if the company's shares trade for $80, you still get to sell it for $90. You can "exercise" your call. The other guy pays you $90, and he takes your shares. After considering your $5 upfront cost, you are $5 better off than if you'd held an unhedged position.
If it trades for $50... doesn't matter. You still get to sell it to the other guy for $90. You've just protected your wealth.
A put buyer gets protection on his position. He has a floor on his share price. And to get that protection, he paid some money up front.
While using a stop loss – whether it's a trailing stop or a hard stop – is good practice, the responsibility to follow it and act on it is on you. And it doesn't guarantee a bottom.
Let's look at that $100 stock again. If you're following a 25% stop loss, you'd sell your shares when they fall to $75. If the stock is volatile, there's a chance a dramatic fall could happen within a day.
Say the company announces terrible news, shareholders flee the stock, and shares quickly collapse to $50. Unless you're sitting at your computer and quick to sell your shares, you're likely to lose more than just the 25% stop you were following.
But as I've said in the past, buying puts isn't a strategy I recommend for my readers.
Buying puts can make you a lot of money in a volatile market, like if you buy long-dated puts and move in and out of trades quickly. But it's a low-win strategy. Time is against you.
That's why I take the other side of the trade in my Retirement Trader newsletter – selling puts to those folks who want portfolio insurance. It's a strategy that gives us a 94% win rate.
Q: Did Doc publish a Health & Wealth newsletter recently that covered dehydration with respect to drinking coffee and/or tea? If so, could you forward me that info? – L.S.
A: We're talked before about the danger of dehydration... It's a critical problem for many folks. It takes a toll on your kidneys, raises blood-sugar levels, triggers headaches, and more. Dehydration is especially true for older folks. As we age, we lose the ability to feel thirsty, which is a key indicator for when we need to replenish fluids. So it's important to pay attention to what we're drinking...
Caffeine is a diuretic, which makes you urinate more often. But remember that coffee and tea also contain a lot of water. So on balance, a cup of coffee or tea is going to hydrate you, not dehydrate you.
Alcoholic drinks dehydrate you a bit. And dehydration from too much alcohol is one of the leading causes of headaches. The rule of thumb I follow is to drink one glass of water after every glass of wine.
What We're Reading...
Here's to our health, wealth, and a great retirement,
Dr. David Eifrig and the Health & Wealth Bulletin Research Team
June 17, 2022
P.S. Our offices are closed next Monday, June 20 in observance of Juneteenth. Expect your next Health & Wealth Bulletin issue on Tuesday, June 21.