I spend most of the year traveling tens of thousands of miles keeping my "boots on the ground."
My boots-on-the-ground activity keeps me close to what's happening across America and around the world...
This year, I've been to Portugal, Denmark, Canada, China, and Italy. And I can't count the number of times I've traveled from the East Coast to the West Coast (and plenty of places in between).
One of the main draws for my travels (other than my wine business) is conferences. And right now I'm packing my bags for one I never miss...
Each year, Stansberry Research hosts the Stansberry Conference and Alliance Meeting.
I get to meet readers like you and hear your stories over a shared meal or glass of wine.
And I always learn something from the presentations by some of the best folks in financial research. Attendees hear from financial heavy-hitters and inspirational speakers, mingle with like-minded folks, and get investment ideas they can act on in real time.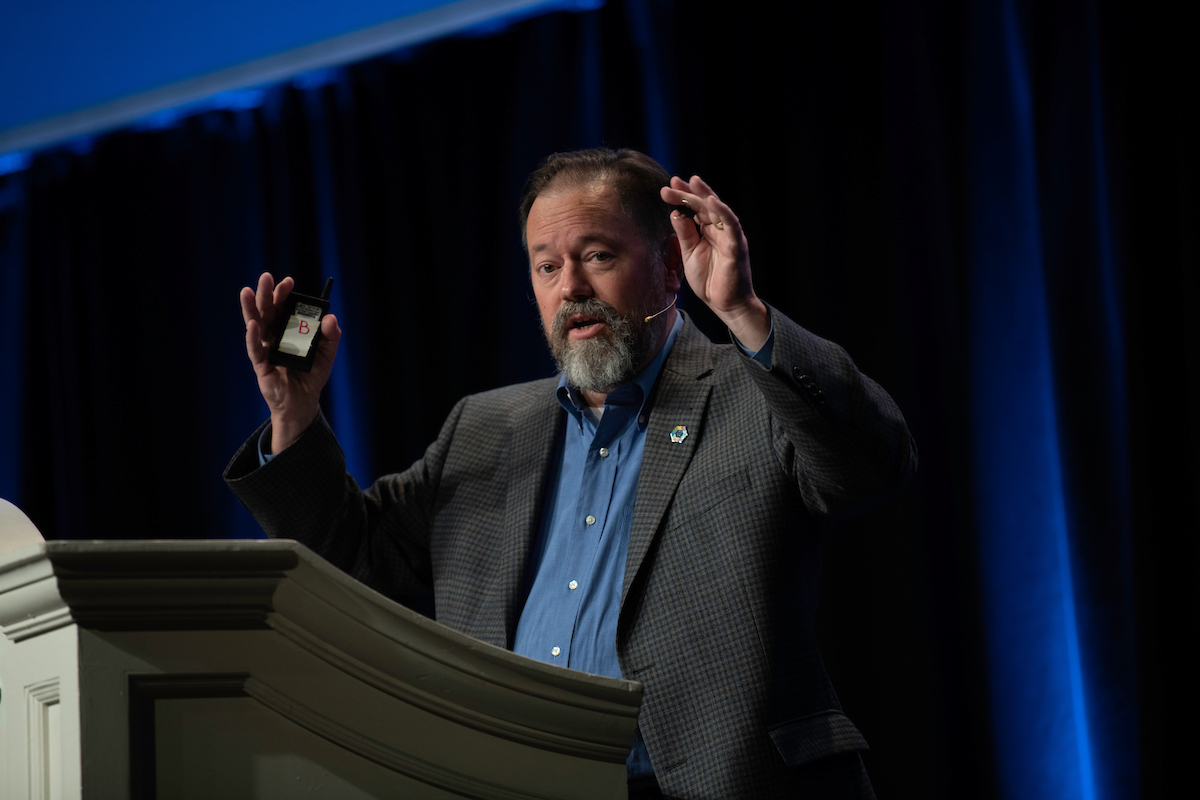 This year, we're meeting October 7 and 8 at the beautiful Aria Resort & Casino in Las Vegas. And while it's too late to purchase tickets, you can still be "in the room" for all the great speakers and opportunities we have planned... All from the comfort of your home or office.
This month we've arranged a way for our readers to see the entire 2019 Stansberry Annual Conference live from The Aria, online, from a personal computer... And all for a small fraction of the cost of an in-person ticket.
This is an event you do NOT want to miss.
Join us for two full days of inspirational speakers... action-packed presentations... and tons of great investment ideas you can act on in real-time.
This is your official invitation – not only to view the event live but also to claim a free gift...
To find out more, click here.
Q: Doc, I need you to help settle an argument with my husband. He switched from regular soda to diet because he thinks it's healthier, but I've read it isn't. What's your take? – J.A.
A: Tell your husband to put down that diet soda...
I've railed against artificial sweeteners for years. And now there's even more proof I'm right.
An Israeli study showed that artificial sugars damage our gut bacteria. The researchers looked at different sweeteners, including popular ones like aspartame (NutraSweet and Equal), sucralose (Splenda), and saccharin (Sweet'N Low).
Researchers discovered that feeding these fake sugars to bacteria found in our guts can lead to toxic results. The surprising part was that even low concentrations – much lower than levels previously studied – created problems. In other words, no amount of artificial sweetener is safe.
I've written before about how these sweeteners trigger inflammation. This new research on destroying our sensitive gut bacteria adds another reason to skip them altogether. Go for unsweetened foods or use things like honey if you need something sweet.
Q: It's only September and we've already had the flu going around the office. Any tips, Doc? – M.H.
A: My simplest tip... Wash your hands.
But about 97% of folks don't wash their hands correctly, according to a study from the USDA. The problem? Not washing your hands long enough.
Here's the best way to do it... Just wet your hands before adding regular soap. Rub your hands together for at least 20 seconds. You can hum the song "Happy Birthday" twice if you need a timer. Then rinse and dry off with a towel, not an air dryer.
Washing your hands is a simple way to avoid spreading germs, which is especially important during cold and flu season.
And don't use antibacterial soap. Triclosan is the main ingredient that makes many of these products "antibacterial." It was in about three-quarters of liquid antibacterial soaps and one-third of bar soaps when we first wrote about this danger a few years ago. Since then, the U.S. Food and Drug Administration (FDA) banned it in hand soap. That's because triclosan alters our hormones... and even interferes with heart function, leading to heart failure.
Q: Should we include dividends in our stop losses? – D.T.
A: When you're buying shares of stock, it's important to factor dividends into your stop loss.
That's because dividend payments change the point at which you would have to close your position.
In my newsletters, I typically recommend a 25% stop loss.
Is there anything magical about 25%? No. You can use any percentage. Sometimes we'll set our stops at 50% for more volatile recommendations and 15% to 20% when we want to play conservatively.
Here's how to account for dividends when you use a trailing stop...
If you're buying a stock for $10 and set a 25% trailing stop, you would sell the stock when the price falls 25% lower than $10 (down to $7.50). If the price moves to $20, your new stop would be $15.
Let's say you received a $1 dividend payment. All you need to do is subtract that $1 dividend from the highest share price – $20, in this case. Then you use that number – $19 ($20 minus $1) – to set your stop loss. So your stop would move from $15 to $14.25 ($19 times 75%).
As you can see, dividends give you a little more downside protection.
Keep sending us your questions, comments, and suggestions... [email protected].
What We're Reading...
Here's to our health, wealth, and a great retirement,
Dr. David Eifrig and the Health & Wealth Bulletin Research Team
September 27, 2019