It's "a paradise poised for discovery"...
That's what Conde Nast Traveler called Nicaragua. And I agree.
Nicaragua is quickly becoming the hot spot to vacation, invest, and retire outside the U.S.
I think there's great value hidden on the Pacific Coast of Nicaragua... And one area that stands out is called Rancho Santana.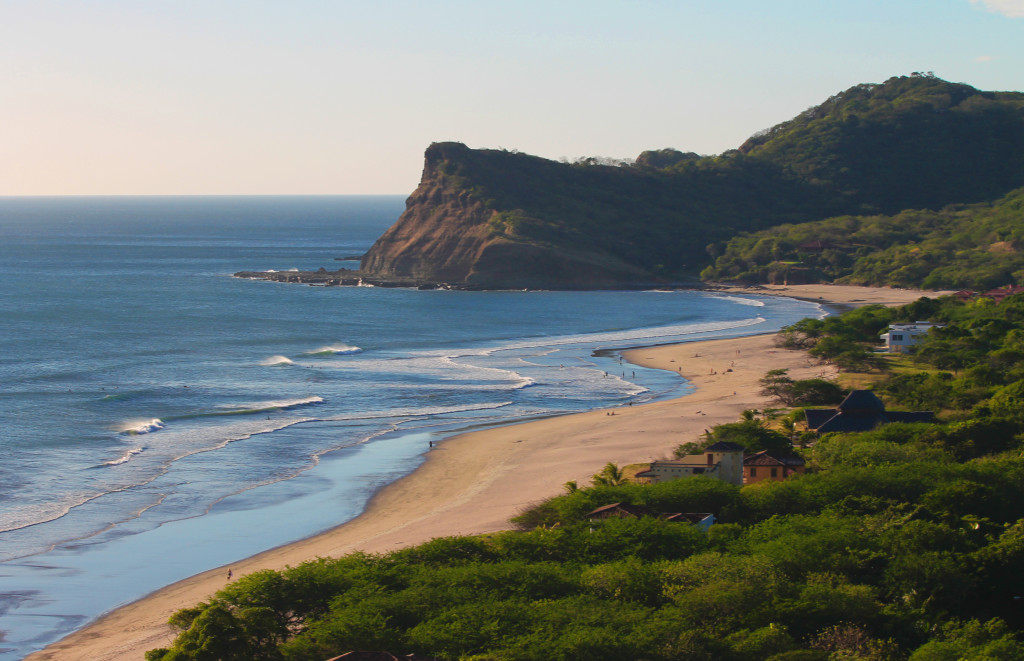 One of Rancho Santana's five beaches.
Rancho Santana is a favorite location of my friend and publisher, Porter Stansberry. He began visiting in the '90s when much of the land was still untamed. He has become a regular at "The Ranch." And he owns a couple of lots there, too.
Over the past several years, I've visited more than half a dozen times...
Put simply, it's one of the most unbelievable locations I've ever visited. It's located on an isthmus – meaning water borders the land on both sides. But The Ranch offers more than sandy beaches. Looking inland, you can see mountains rise dramatically on the horizon.
According to the Los Angeles Times... "The country's vast stretches of beaches are considered one of its prime assets..."
The Ranch doesn't just boast a great location... The food is some of the best I've had anywhere. One afternoon, I enjoyed the freshest fish taco I've ever eaten. I could tell the fish had been caught that morning.
The thing is, despite its beauty and amenities, Rancho Santana is still up and coming. Not all of the roads are paved, and the two-hour drive from the airport in Managua, Nicaragua, isn't the shortest. But the scenery is beautiful. The drive is well worth the effort.
I'm going back next month. I invite you to come and look at the real estate options with me... I remain undecided, but each time I go back, I get closer to putting my money where my mouth is. If you've ever given some thought to investing in foreign real estate or even to someday moving outside the U.S., you should come down and check it out while I'm there.
I'll be hosting workshops on the various aspects to healthy living over the three days we're there. We're also setting up times to learn surfing, yoga, horseback riding, and even meditation techniques taught by yours truly.
I encourage you to come down and think about this weekend as a retirement-planning retreat, where you'll mix mind and body activities with contemplation about property ownership. And let your imagination flow while you envision a new part of the world for you and your health and wealth.
The facilities are fantastic... and improving each and every time I go down there...
As Porter puts it, every year the roads are better, the people are richer, and the numerous amenities continue to improve.
As Conde Nast Traveler said:
Now, visitors are finding a country that's on the rise as a tourist destination – that sweet spot where there's little large-scale development yet a high level of style and comfort, not to mention stability (Nicaragua is among the safest countries in the region today).
For now, it still remains an incredible value proposition. Real estate prices are a fraction of what you'd pay in the U.S. for a similar location. But this hidden enclave can't last forever. Last year, Forbes said it was "about to become less of a well-kept secret."
And it has been getting a lot more publicity in recent months... Even if you're not interested in moving to Nicaragua, it's a perfect vacation destination.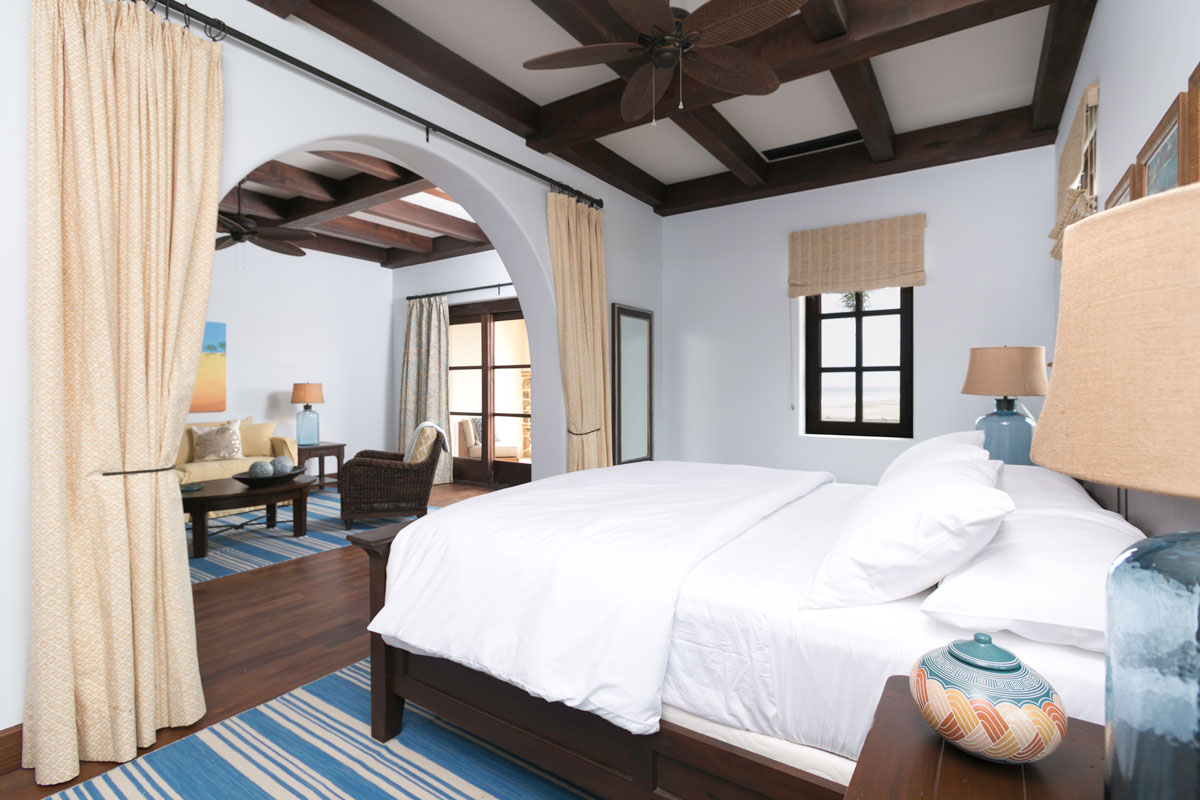 A room at The Inn.
Last June, Food and Wine featured Rancho Santana as a Central America getaway for its farm-to-table food options at La Finca y el Mar, suites with "unobstructed views of the Pacific," and "expert-led surfing lessons."
The July issue of American Airlines' American Way magazine said Nicaragua was an up-and-coming tourist destination, calling Rancho Santana's brand-new hotel "five-star tourism." American Airlines, United Airlines, and Delta Air Lines all have daily flights to Managua (the capital of Nicaragua).
And the Los Angeles Times recently called Nicaragua a prime tourist destination, saying it beats Costa Rica "hands down."
Right now, you have the opportunity to visit this stunning destination, explore the potential for retiring outside the U.S., and eat terrific food.
We'll be enjoying the sand and sun at Rancho Santana from June 16 to 20.
With almost 3,000 acres to explore, we'll enjoy a national-park-type setting with world-class amenities – including several amazing meals at our La Finca y el Mar restaurant and the new Beach & Surf Club at Playa Los Perros.
The magazine Outside GO named Rancho Santana its No. 1 destination for families traveling with kids of all ages, calling it "Pacific perfection."
If you're interested in learning more about investing in a wonderful real estate project – possibly for your retirement – or even just escaping from the rat race of the U.S., please consider joining us from June 16 to 20. And be sure to check out the website to get a good feel for the ranch at www.ranchosantana.com.
To get full details and reserve your spot, contact my friend Marc Brown. You can e-mail him at [email protected] or call him at 530-587-4929.