Our mailroom is ready to burst.
This time of year, our office administrator scolds us for having too many packages delivered to the office. The fact that researchers predict online sales will pass 50% of all sales this year for the first time ever doesn't help.
And I don't know about you, but it's also stressful trying to figure out which product reviews to trust...
Today, my team and I wanted to share our best gift ideas with you. These are all things we've liked, used, and purchased ourselves. As with everything we do here, we want to give you all the information we can to empower you to take control of your life.
My (Doc's) picks
If you know anything about me, you know I love wine... from sipping wine with Joe Heitz in Napa Valley in 1976 to the recent released of my fourth vintage of cabernet. Folks around the office know I love giving away bottles to my friends, family, and colleagues each year.
So where is there incredible value in wine for a gift? My friend Jim Ricci grows world-class merlot, chardonnay, and cabernet sauvignon. And over the years, he has made his own chardonnay and cabernet under the TreRicci label.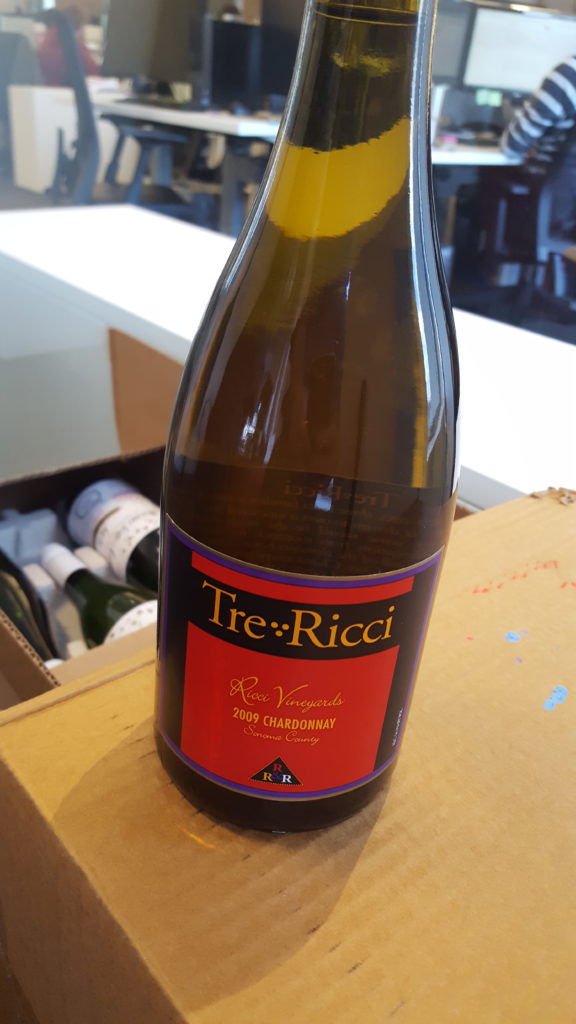 And right now, just for Retirement Millionaire Daily subscribers, Jim is offering a case of his 2014 TreRicci Chardonnay for $385 and a case of his 2013 TreRicci Cabernet for $495. That's nearly 30% off the normal price. Just give Jim at call at 707-484-4676 and, of course, tell him "Doc" sent you.
Folks know I have a beard and shave around it every few days… But for those who shave daily, you won't get a better shave than with the OneBlade razor.
I know you've heard me talk about this razor a few times before. But you truly have to see it to believe it. It's a beautiful tool that should be part of your daily routine. I've given out six of them in the past year.
So if you haven't bought yourself something for the holidays... or if your family is asking you for gift ideas... we have a special deal for Retirement Millionaire Daily readers to save $150 on this heirloom-quality razor. It's something to pass down to your kids, too. And if you order by December 19, they're guaranteeing Christmas Eve delivery for orders within the U.S. Click here to take advantage of this holiday offer. (Full disclosure, I own a tiny piece of the business.)
Our senior analyst, Matt
If you read, you should have a Kindle Paperwhite. With it, I've always got multiple books to read without all the clutter. You can scoop daily deals on Amazon and get quality books for $2 or $3. And if you've got an account at your local library, you may be able to borrow e-books for free on your device… even bestsellers and new releases.
Our franchise manager, Laura
I bought this desktop scanner for my parents to help them get organized. It changed their lives.
I also love going to concerts but wanted to have the best ear protection. These ear plugs were a great find and I've already used them several times.
Our managing editor, Steven
I love to cook and this Lucifer spice is the single best hot spice on the market. It's a staple in my kitchen.
And if you have a difficult person to shop for, this tumbler is an all-around easy gift. It's simple to clean and indestructible. My wife's already bought some as gifts this year.
Our weekend edition editor, Chris
I'm a big tea lover, so I've tried a bunch of teas and also tea accessories. My favorite tea is a great relaxing honey lavender. And if you want to keep it mess-free, I suggest getting a tea bag buddy like this one.
I also have two cats, so I wanted a good pet hair cleaner. This is a great 2-in-1 vacuum. It's perfect for apartments or for high-pet-traffic areas.
Our newest team member, Jeff
I have two Golden Retrievers and they eat their food way too fast and compete for it. So I got them this feeding toy to help them slow down. It's a good way to keep them occupied, too.
Our researcher, Amanda
I love my new Roku express. I bought it while on vacation because my husband and I are terribly addicted to Game of Thrones and didn't want to miss the new episode. It packs well, is easy to use, and can sync to your home Roku so you can get all your channels.
I'm halfway through Alan Alda's excellent book on improving communication. Everyone should read this not only for the insight into how to better relate to others, but also for Alda's wonderful storytelling.
Are you living a millionaire lifestyle? Our free daily letter is your guidebook:
Please provide a valid email address.
What We're Reading...
Here's to our health, wealth, and a great retirement,
Dr. David Eifrig and the Retirement Millionaire Daily Research Team
Baltimore, Maryland
December 14, 2017
P.S. I'd like to share another fantastic gift idea… For sore backs, I highly recommend this body back massager.