"I basically saw my life savings fall by 50%."
Those are the words of Ben Morris, editor of DailyWealth Trader here at Stansberry Research. He recently shared his experience with the stock market crash of 2008 – 2009.
Ben wasn't alone. The crash devastated a lot of portfolios. Investors lost $6.9 trillion in 2008.
Undaunted, Ben took away a valuable lesson: Always take care of your downside.
We've written many times about strategies to protect yourself. That includes using stop losses, diversification, and position sizing.
Ben uses these strategies too, and recommends them in his newsletter. DailyWealth Trader is a daily letter that encourages a variety of investing strategies.
It's really a "service for all seasons" – DailyWealth Trader doesn't shy away from stocks, bonds, options, and even selling short. Ben, along with his co-editor Drew McConnell, puts together trades based on what the market's doing. For instance, if they anticipate a fall, they take precautions to protect their holdings. They look at a lot of data, including big trends, earnings, growth, price action, and trading volume.
The variety of recommendations means there's something for everyone. And the vast education center provides readers with the background to build up their investing know-how.
We sat down with Ben recently to discuss more on his background, what the market's doing right now, and how DailyWealth Trader will survive any future market conditions. Ben also shared a brand-new strategy they're debuting in the letter soon. It's designed to navigate the current market and protect your downside. We're excited to see how it does.
If you want to learn more about DailyWealth Trader, we have a special, limited-time offer for new subscribers. You'll get the e-letter, access to all the education reports, and insight into this brand-new trading strategy. Click here to start your subscription today.
Listen to the full interview here: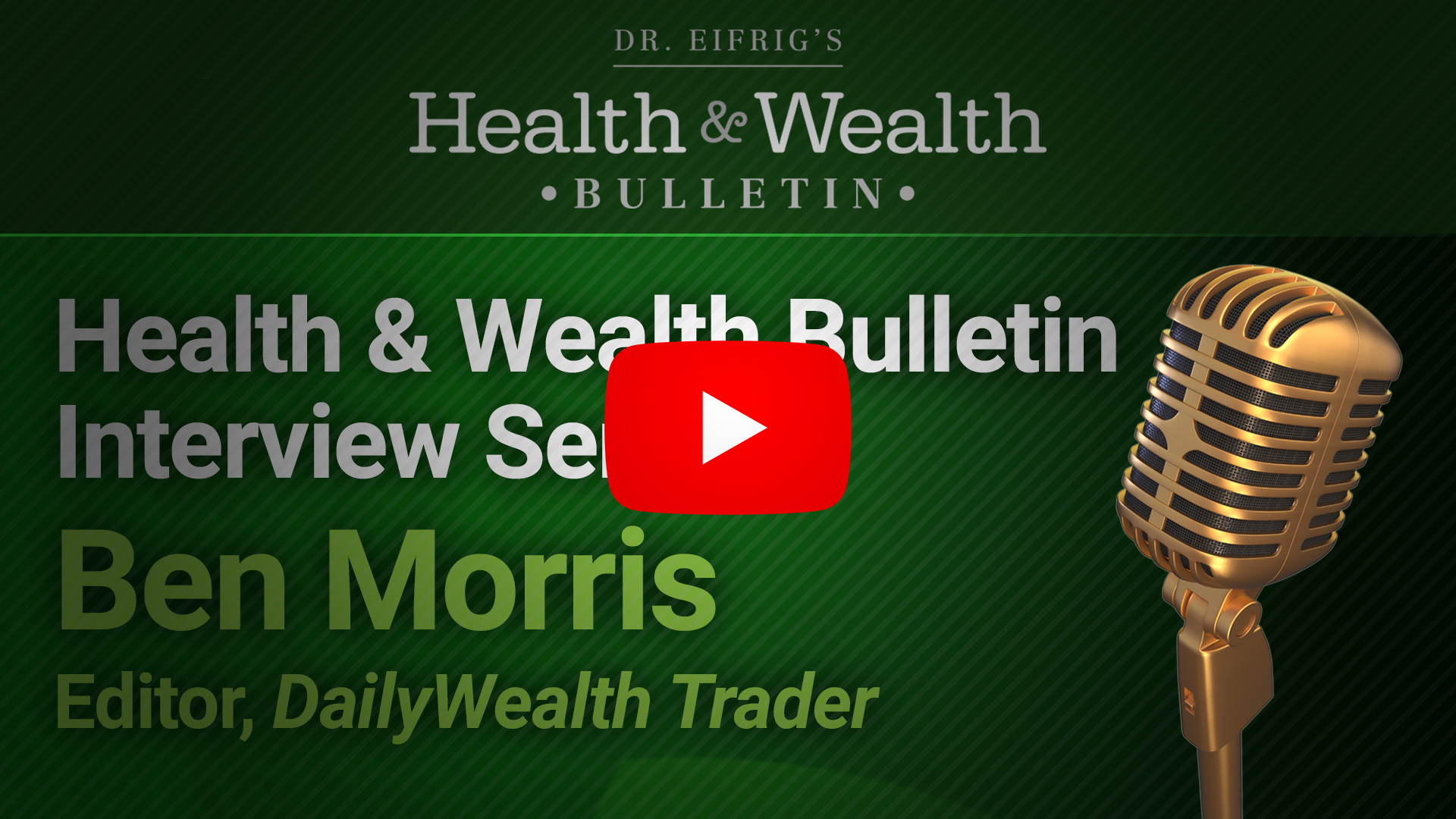 And access the transcript here.
Here's to our health, wealth, and a great retirement,
Dr. David Eifrig and the Health & Wealth Bulletin Research Team
August 23, 2018