Stress is killing us...
It increases our risk of high blood pressure, diabetes, heart attacks, and stroke... It suppresses our immune systems, leaving us vulnerable to illnesses of all kinds.
But it's not just our health. Stress also limits our ability to be successful investors.
My job today is to empower people I meet to live the lives they deserve and can enjoy... That means helping you improve your wealth and your health.
That's why I want to extend a special invitation to you today.
We've recently partnered with the world-renowned Canyon Ranch Tucson for our first Stansberry Research Immersion Week.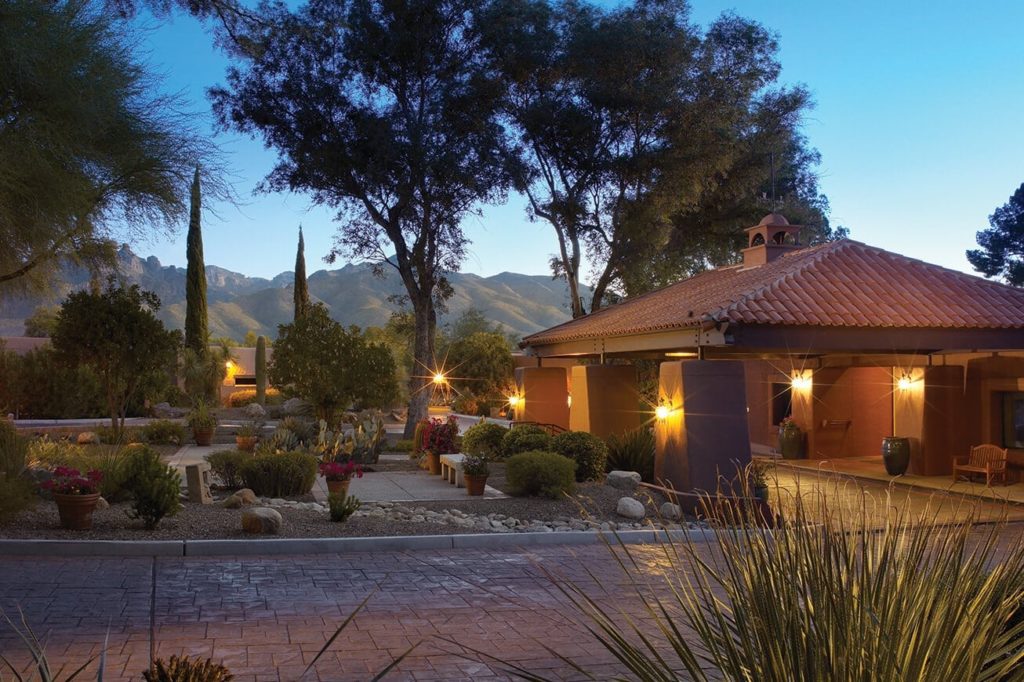 Just a few minutes from Saguaro National Park East in the foothills of Mica Mountain sits Canyon Ranch. The resort has one focus – to help you find a healthier, happier way to live. It has renowned experts in nutrition, weight loss, sleep, and spiritual wellness.
From February 24 to 28, 2020, you can experience the absolute best in health and wellness...
Three healthy gourmet meals daily
A selection of more than 40 complimentary fitness activities each day
Use of a fully equipped spa complex and four beautiful pools
$160 nightly service allowance to be used toward over 225 services, including spa treatments, body rituals, skin care, fitness assessments, health and healing services, and more!
A daily selection of wellness presentations, creative arts, and cooking demonstrations
Pre-arrival RN consultation
Dedicated team of medical schedulers and program advisers to coordinate activities exclusively for Stansberry Research
Airport transfers to and from Tucson International Airport
All taxes, fees, and service charges included (Canyon Ranch is a no-tipping resort)
Exclusive access to Canyon Ranch Wellness Architects and private lectures, available only for Stansberry Research subscribers 
I'll be there, along with Dr. Steve Sjuggerud and Dr. Param Dedhia. Param serves as the Weight Loss Program leader and the director of Sleep Medicine at Canyon Ranch. He's board-certified in sleep medicine, internal medicine, and obesity medicine, and he also did a fellowship in geriatrics (that's for us old folks).
Steve and I will host private lectures for our Stansberry guests – you won't be able to hear these anywhere else!
And you'll get a chance to hear from professionals about relaxation techniques, treat yourself to massages, meet other Stansberry subscribers, and meditate in one of the most beautiful places on Earth. I might even join you for a few "ohms," too.
I always say that without your health, your wealth is meaningless. This offer doesn't come cheap... Canyon Ranch is the best in the business and is all-inclusive, and the price is $8,880 per person for the week. Personally, I think this is a great deal for the incredible opportunity and life-changing experience.
If you want to join us, call our dedicated sales team at (800) 385-0754 and ask for the Stansberry Immersion Week package. And make sure to tell them that Doc sent you!
I hope to see you in Tucson!
Q: I saw your explanation of how to calculate your proper stop loss number to take dividends into account. What about when a DRIP is involved? – D.V.
A: A DRIP won't change the way you calculate a trailing stop. For readers who aren't familiar, a DRIP is a dividend reinvestment program. Created decades ago as a way around expensive brokerage commissions, DRIPs allow individuals to buy into companies without going through traditional Wall Street firms.
A DRIP lets you buy shares and reinvest dividends without a broker. Instead, most companies farm out the administration of their DRIPs to a third-party company, called a "share registry." These companies act as a transfer agent between you and the company you want to purchase shares from.
Even though you're skipping the broker, the shares still trade the same way. And if you elect reinvestment, your dividends will be reinvested to buy more shares.
If you're using a trailing stop, it's going to look the same as our example... where you purchased your shares through a DRIP or a traditional broker. Here's another look at our example...
If you're buying a stock for $10 and set a 25% trailing stop, you would sell the stock when the price falls 25% lower than $10 (down to $7.50). If the price moves to $20, your new stop would be $15.
Let's say you held the stock for three years and received a $1 dividend payment each year. That means you've received $3 in dividend payments. All you need to do is subtract that total dividend payment of $3 from the highest share price – $20, in this case. Then you use that number – $17 ($20 minus $3) – to set your stop loss. So your stop would move from $15 to $12.58 ($17 times 75%).
Again, it works the same for a DRIP.
Q: Doc, I saw a headline about cleaning your credit card. Sounded like the type of fearmongering you rail against. Should I seriously think about cleaning my cards? – B.D.
A: We polled our office on that question, and everyone had the same reaction... "Who cleans their credit cards?" Well, you might want to, at least every once in a while.
A study published last year from the University of Texas and Creditcards.com sampled credit cards across the country to see how many bacteria lived on these bits of plastic. The answer – far more bacteria live on credit cards than on cash. In fact, your credit card has more bacteria than an NYC subway pole.
The numbers are a bit overblown. Salmonella is among the scarier bacteria found, as it can lead to food poisoning. But most of the bacteria were S. aureus. And while this strain of bacteria can cause sickness if your immune system isn't up to snuff, it's so ubiquitous that you have it on your skin right now. The natural exchange of cards between you and a cashier, a bartender, or a waitress leads to the transfer of bacteria. The levels of dangerous bacteria were still not enough to make you sick, according to the researchers.
It's still a good reminder that as we come up on cold and flu season, you should be sure to wash your hands before touching your face or eating... and maybe give your cards a wipe down.
Got questions you want answered? Send them our way... [email protected].
What We're Reading...
Here's to our health, wealth, and a great retirement,
Dr. David Eifrig and the Health & Wealth Bulletin Research Team
November 1, 2019