I learned from my father that flowers are about more than just looking pretty...
My dad was a doctor, and he needed people to feel good around him. He found that when he wore a fresh flower from his garden, his patients and staff were much more likely to strike up a conversation with him. It was one of his favorite ways of connecting with others, and he loved seeing the smiles that his flower would put on other people's faces.
For the last few decades of his life, he kept the flowers in this silver vase pin on his lapel...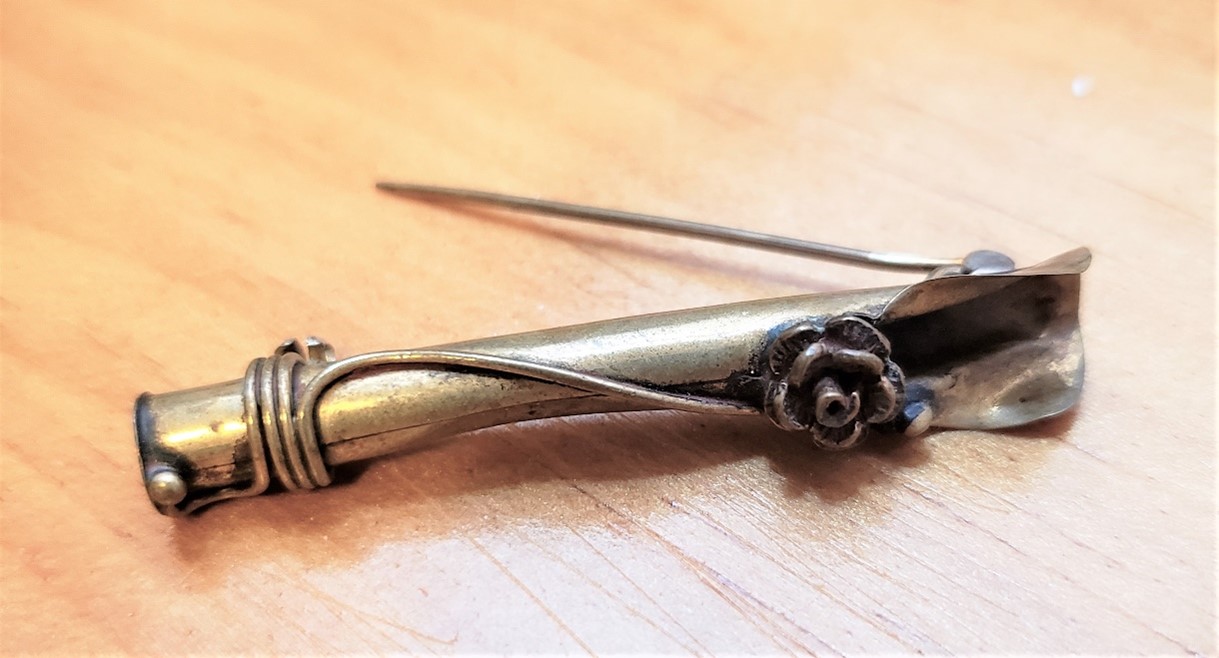 My father's love of flowers is one of my fondest memories of him. And over the years, I've also made a point of buying flowers for myself and others.
I did it at first for the simple reason that flowers smell good and look beautiful. But it turns out there's also a scientific basis for keeping flowers around.
Whether you're just looking at them or enjoying their scents, flowers and plants can provide us with a wide array of physical and mental health benefits. Sometimes we receive these benefits when we ingest flowers or when we smell them. Sometimes, just being in the presence of flowers makes a huge impact.
Studies have shown that flowers, gardening, and spending time with plants in nature can...
Improve concentration and memory
Generate happiness
Accelerate the healing process
Improve human energy and performance
Improve learning
Improve mental health
Reduce stress
Help people cope with mental or physical trauma
To enjoy the many benefits of flowers, you can incorporate their smells into your life in a number of different ways...
First, you can garden. Even if you don't have a yard, you can grow plants in your home with the right amount of light, the right combination of soil, and some water. My favorite trick is to find fragrant perennial flowering plants... You plant them once, and voila – year after year, they come back with beautiful flowers and aromas.
For those of you who are new to gardening, try an AeroGarden for indoor growing. This water-based grow system can even send alerts to your phone when it's time to add water or plant food. You can find one to suit your household at AeroGarden.com.
You can also make a habit of buying fresh-cut flowers. They have the power to brighten up any room and are easily purchased during a weekly visit to the grocery store.
Other options are to invest in some essential oils and an oil diffuser or to burn flower-scented candles. One of my researchers uses a water-based oil diffuser that doubles as a humidifier to keep the air from drying out too much. She also enjoys the smell of pine-scented candles in the wintertime.
We tend to think of flowers in the spring and summer, but there are plants blooming in various places year-round. So, I decided to put together a calendar of flowers to help bring your attention back to these beautifully fragranced mood enhancers throughout the year.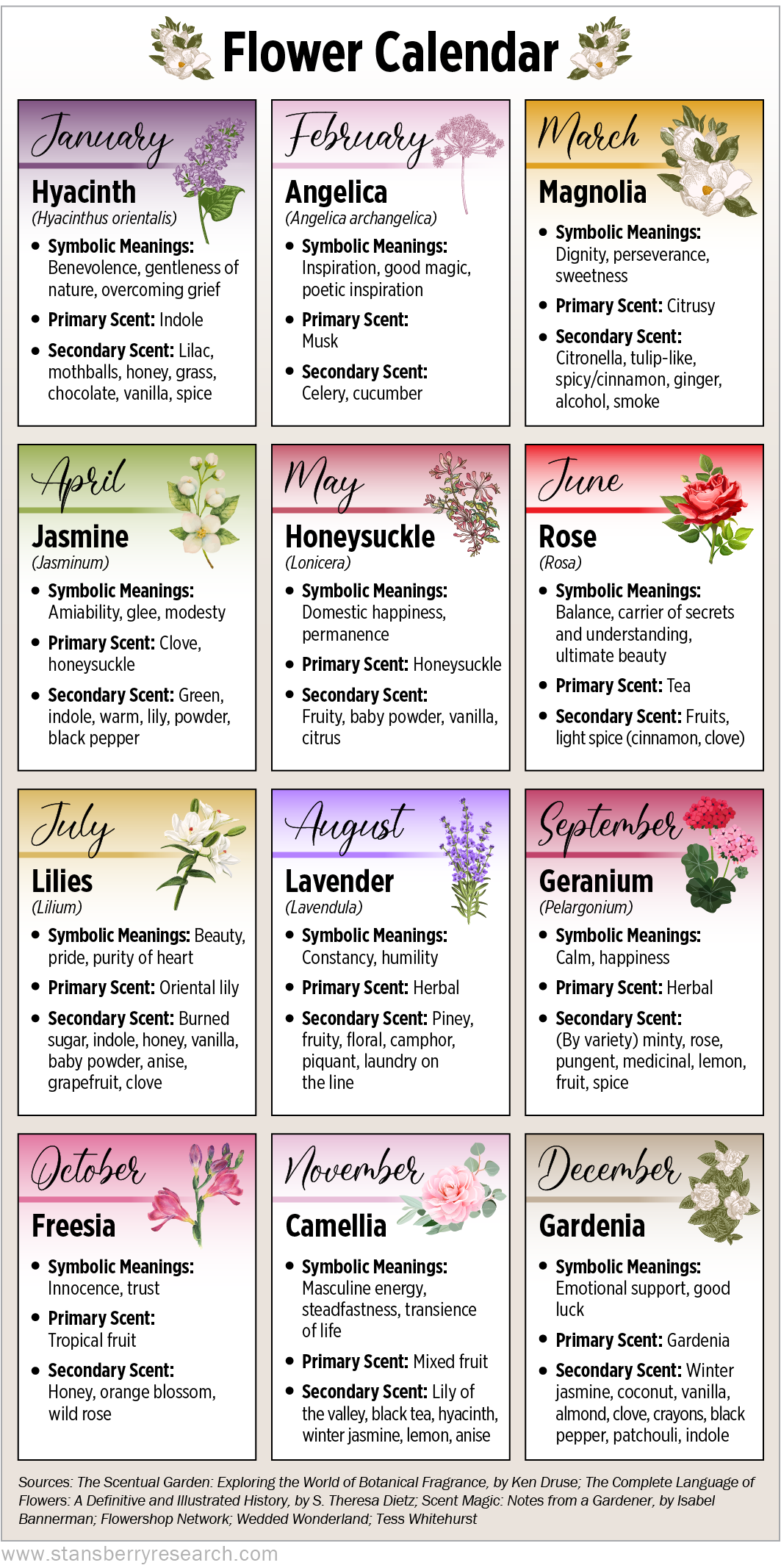 So, do what I do... Take some time to stop and smell the flowers frequently. And find ways to incorporate flowers into your life. Also, when I travel, I carry essential rose oil. I splash my pillow with the rose oil because it comforts me and makes me feel at peace.
What are your favorite ways to bring flowers into your life? Let us know at [email protected].
What We're Reading...
Here's to our health, wealth, and a great retirement,
Dr. David Eifrig and the Health & Wealth Bulletin Research Team
July 6, 2021